Welcome to DWL Architects & Planners, Inc., your go-to architectural firm specializing in Cultural Works in Albuquerque, NM. At DWL, we understand the immense significance of preserving and celebrating the rich cultural heritage that defines our community. With our expertise in cultural architecture, we aim to create architectural projects that not only honor the past but also serve as dynamic centers for artistic expression and community engagement. At DWL Architects & Planners, Inc. of New Mexico, our experience as a building designer in Albuquerque, Bernalillo County, Las Cruces, and Santa Fe, NM spans a broad scope of projects. Specifically, we embrace cultural works projects as a way to reinvest in our communities, with structures that are bold, beautiful and value-additive to the local area, all while embracing the heritage and history that makes New Mexico unique. Contact us now!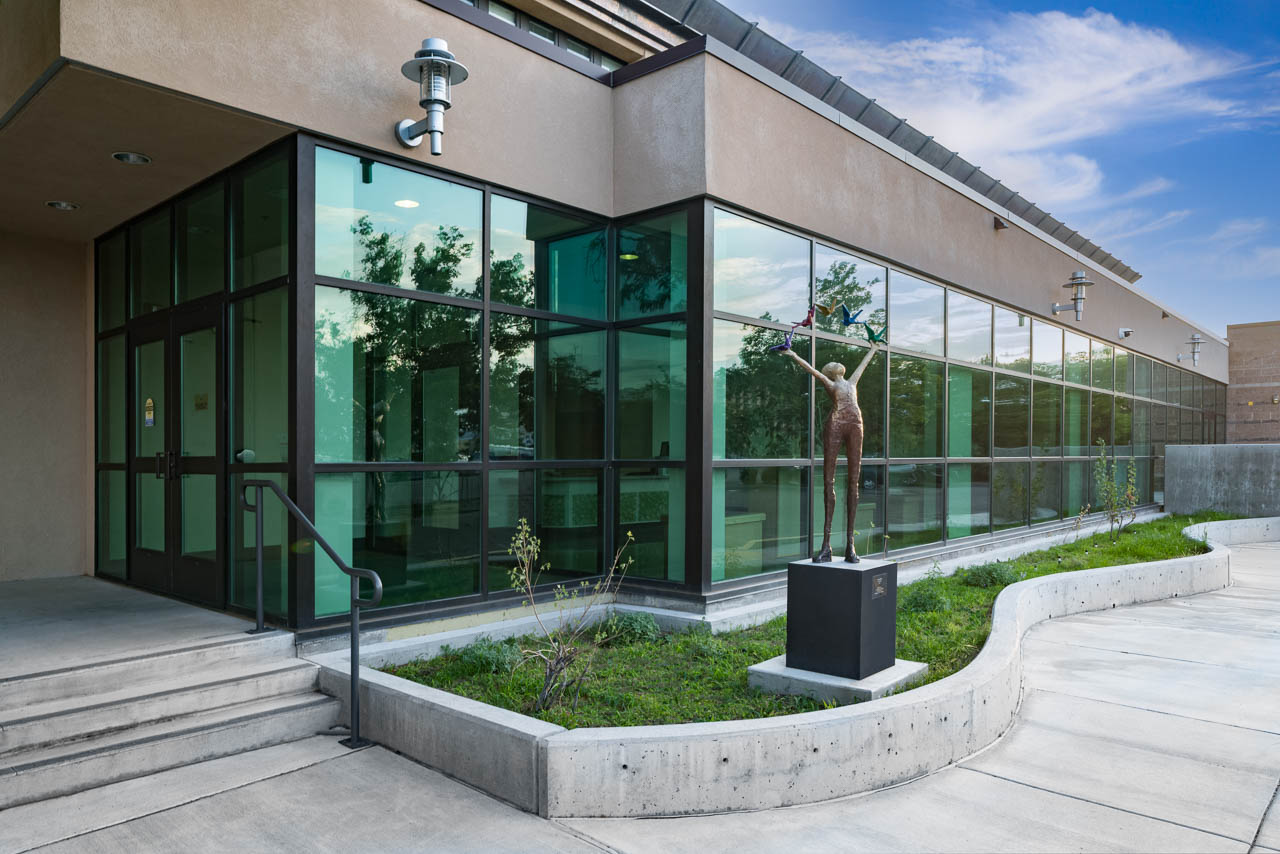 NM Department of Cultural Affairs' Museum of Natural History
STEM Education Wing Addition & Renovations
The NM Museum's mission is to exhibit and educate the public about Natural History and Science. The Education Department has been conducting preschool through adult continuing education programming for over 30,000 users each year within a multi-purpose room or other un-programmed spaces within the museum.
The DWL|NM team collaborated with all museum departments to program and design the renovation of existing exhibit preparation shops and Bio-Sciences Collection spaces to accommodate the education department's goals. The addition provided designated entry for school groups and events using the new Lecture Hall.
The first phase included upgrading the existing mechanical and electrical systems, renovating shops to create lab space and restrooms, and constructing the shell of the reception area.
The second phase included developing the reception area, a lecture space with retractable seating for 90, an education staff workroom, docent/volunteer research space, two lab classrooms, and renovations of the exhibit staging dock area, site development, landscaping and signage for the new accessible entrance into the STEM Education wing. The new Lecture space is also utilized for interactive lectures and distance learning education by New Mexico Highlands University.
New Mexico Department of Cultural Affairs' Museum of International Folk Art
Additions & Renovations in the John Gaw Meem Building/Historic Overlay Zone
706 Camino Lejo, Museum Hill, Santa Fe, New Mexico
DWL|NM facilitated the functional needs of the Neutrogena Wing Addition on Museum Hill and provided services for various remodels. Respecting the Santa Fe Historic Overlay Zone, the architecture of the 1958 John Gaw Meem building and the integrity & preservation of the museum's collections were critical for this State of New Mexico project.
Renovations by DWL|NM:
Neutrogena Wing Main Atrium, new Public Restrooms, the Main Gallery, and a public elevator for access to Lloyd's Treasure Chest at the basement level
Girard Wing Renovations and Energy Upgrades
Hispanic Heritage Wing Renovations
J. Monroe Thorington Basement Renovations for Collection Receiving, Documenting, Storage and Staging
Villa Hispana @ Expo New Mexico
Phase I Village Upgrades and Phase II Stage Addition
DWL|NM was commissioned to master the plan and create a vibrant image and renewed functionality for the village. DWL|NM designed and oversaw the construction of the various phases of the village including upgrades to utility infrastructure, the addition of a dining pavilion, food vendor additions, a performance stage and shaded seating area with support offices, public and performer restrooms, and lighting/sound systems upgrades. A new village entrance with circulation paths, drought-tolerant landscaping, and improved dining areas enlivened Villa Hispana and increased its use year-round.